Restaurants and Offices Should Combat Coronavirus With More Fresh Air
Pathogen's spread in enclosed spaces is changing the way commercial buildings operate
RESTORING PUBLIC CONFIDENCE IN RETURNING TO COMMERCIAL BUILDINGS
One way to reduce the spread of coronavirus is to improve ventilation with plenty of fresh air. But what does that amount to in buildings?
As employers work to make their businesses safe for employees to return to the office and restaurants prepare for returning customers, everyone has safety on the mind.
Traditional thinking was that offices and restaurants should be cool, dry and mostly cut off from outside air.
Researchers say those conditions can help spread and sustain the virus, prompting manufacturers of heating, ventilation and air-conditioning equipment to alter their products and strategies, the Wall Street Journal reports.
Understanding the potential risks of coronavirus particles circulating through ventilation systems is critical toward restoring the trust of workers and the public confidence in returning to commercial buildings.
"Building owners are starting to realize what it means to be prepared for the new normal," says Howard Lu, director of business development for Ainsworth Inc., which manages heating and air-conditioning systems at more than 40 office buildings in Toronto.
Research released this spring by the Department of Homeland Security found that coronavirus particles decay faster at a room temperature of 78 degrees Fahrenheit with a relative humidity of 50% than at lower temperatures and humidity. Add in a strong dose of ultraviolet light, and the virus decays by 90% in less than seven minutes.
While transmission of the virus is believed to occur mostly through droplets that people emit when they cough or talk, doctors and researchers are also investigating tiny virus particles that can travel longer distances through the air.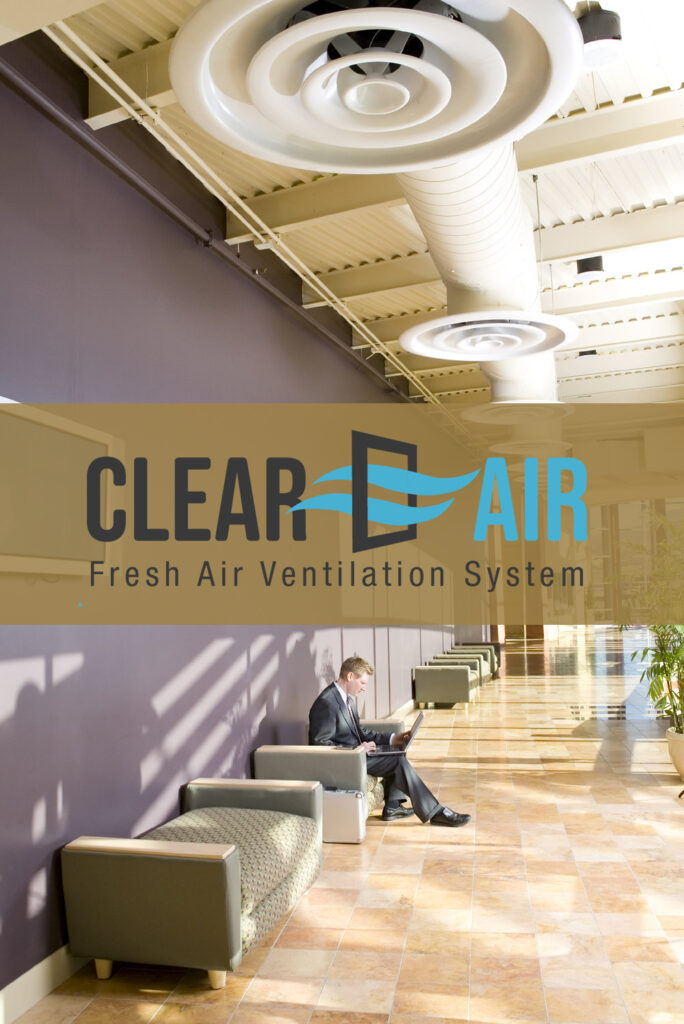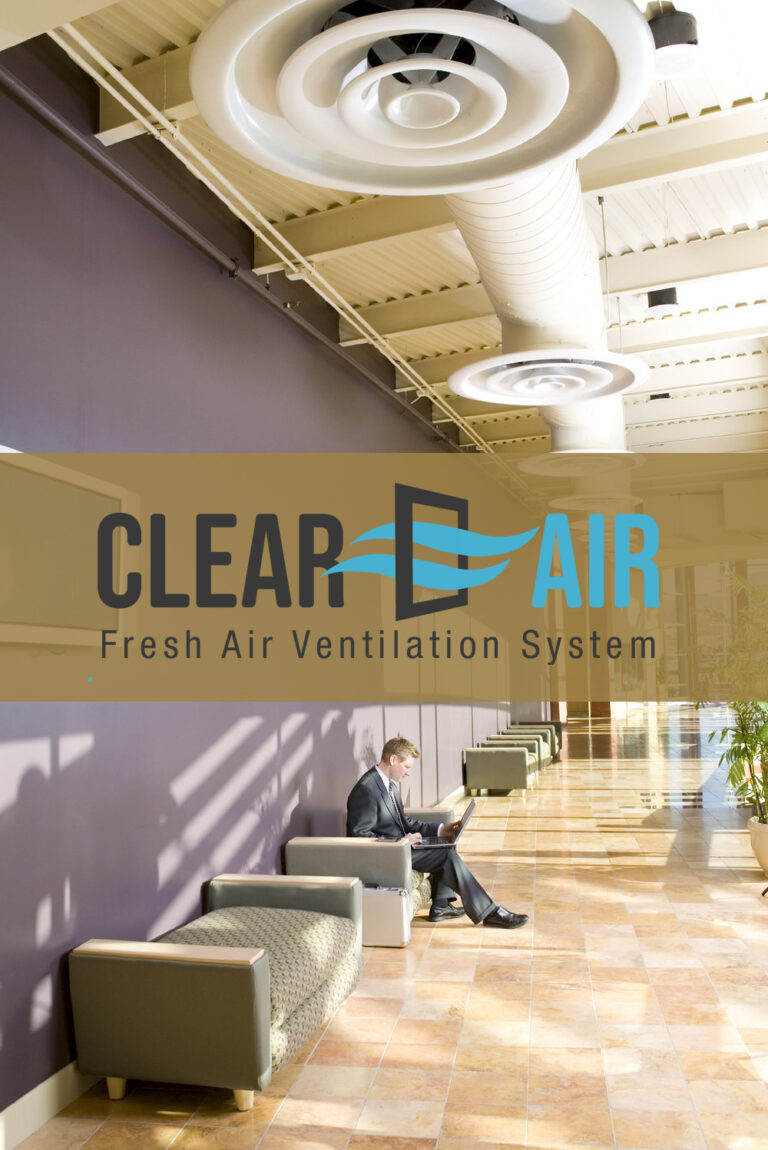 "Building owners are starting to realize what it means to be prepared for the new normal"
Howard Lu, Director of Business Development, Ainsworth Inc.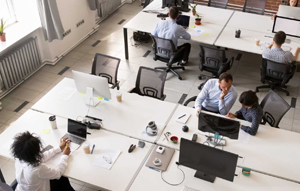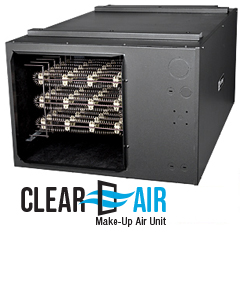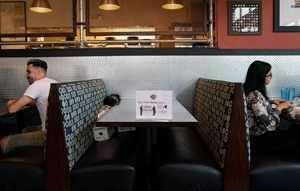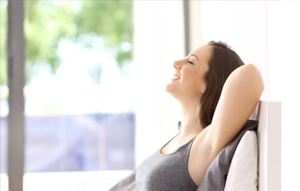 Now, more than ever, it is imperative that HVAC system are inspected, exhaust systems are operational, and outside air sources are maximized.
How the virus is transmitted might be more important in restaurants than in many other venues, notes L. James Lo, an assistant professor at Drexel University in Philadelphia who studies airflow and how viruses circulate, because people linger there far longer than they do in, say, a grocery store. Exposure to the virus can come from encountering a high dose for a short time or a low dose over a longer period, he says. The CDC recommends increasing building ventilation to cut down on recycled contaminated air.
Under most current codes, a restaurant should replace all of its air with outside air about once every hour, or what's called an "air exchange rate" of one. The American Society of Heating, Refrigerating and Air-Conditioning Engineers is recommending upping that to three times an hour, Lo notes.
"What you're going to see is restaurants trying to distinguish themselves from each other, and a lot are going to go above and beyond what the science says is necessary," Adalja, a senior scholar at the Johns Hopkins Center for Health Security. "They are trying to entice people to come to their place."
According to a new report by JASON, an independent group of elite scientists which advises the United States government on matters of science and technology, recommended that air changes per hour should be increased from 2 to at least 4 per hour, as more than 50% of possible gains are had at 4 air changes per hour (ACH), 90% of gains at 15 ACH.
The rate of virus removal is roughly proportional to the air changes per hour (ACH). Increasing from 2 to  4 ACH means the air volume would be double that of the existing system.  It is much easier to add fresh outside air than to double the CFM of an existing system.
So what systems are best?
According to experts, fresh air coming in to the building from outside and filtration, or removing small particles from the air, can help prevent the spread of the virus.
The engineering society, which develops standards used in building codes around the country, is recommending building owners take steps to further reduce risks. Those include increasing the amount of outside air being brought in, Bahnfleth says.
The problem for diners is that it's almost impossible to assess the technical specs of a restaurant's HVAC system to understand the risk. "They shouldn't have to do that," Roy says.

King's ClearAir Fresh Air Ventilation System is an ideal solution to this new problem.
According to King Electric CEO, Dean Wilson, "King's ClearAir Fresh Air Ventilation System is an ideal solution to this new problem. With the 5 motor speed settings, the ClearAir system is easily tailored to the space and can match any air changes per hour (ACH) requirement up to 1770 CFM."
Additionally, with every system we provide a "Fresh Air Provided Here" window sticker that can be placed on the business' front door, making sure customers and employees alike are made aware of the commitment the business owner has made to providing a safe and comfortable environment. With better quality air customers can feel safer. Since 1958, King has Designed and Assembled in the USA smart heating and ventilation solutions, so we understand our customers.