Simple. Fast. Flexible. One-Person.
We all know that when it comes to comfort heating, customers have many options. But what separates a good customer experience from a mediocre one? It's attention to the little details. King has dedicated the last 65 years to those little details, so we know what customers expect.
If you are a professional installer than you know what we mean.  The product designers of many of the radiant heaters found on the market skipped one very important detail. The installation.
King's line of SmartWave Carbon Fiber Radiant Heaters install quickly, using our innovative mounting system that requires no measuring tape, and is simple enough for one-person to even install our 3-lamp, 5 foot heater.


Flexible 2-Part Bracket Design
Simply secure the long brackets to the wall. No tape measure required. Then attach the short brackets to the back of the heater, and preset the mounting bolts with the nuts loosely attached. The 45-degree precut slots in the large brackets mean the mounting bolts will slide right on, allowing the heater to hang by itself while you tighten the bolts with the provided tools. And because the position of short brackets that attach to the heater are fully adjustable, it means no measuring is required to line up both parts for the final assembly.
Now That's Smart!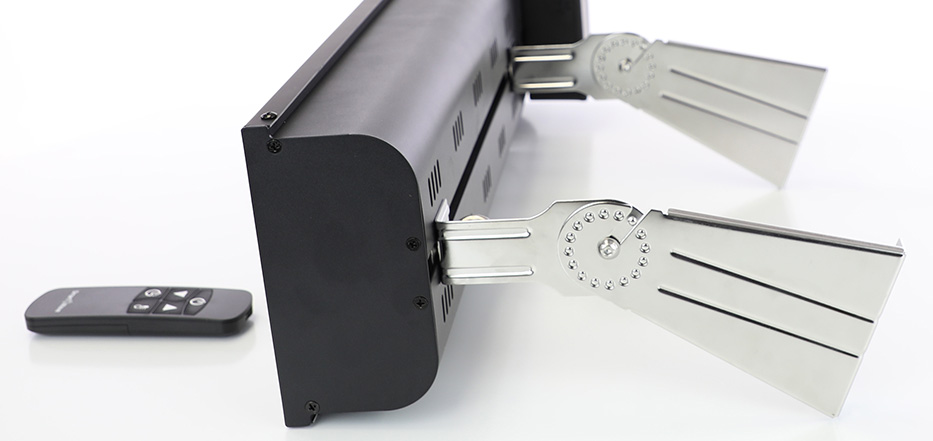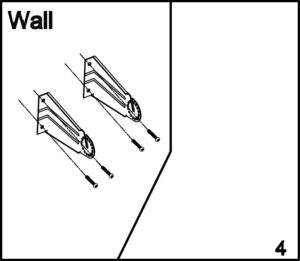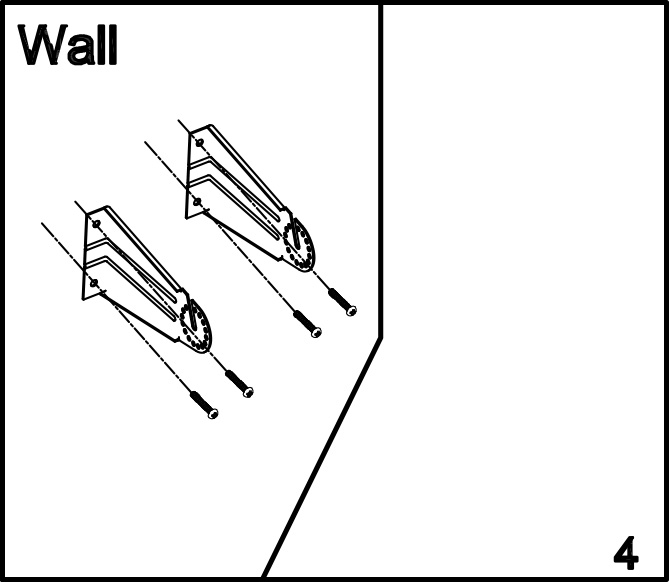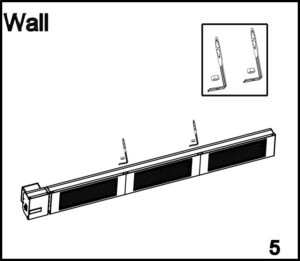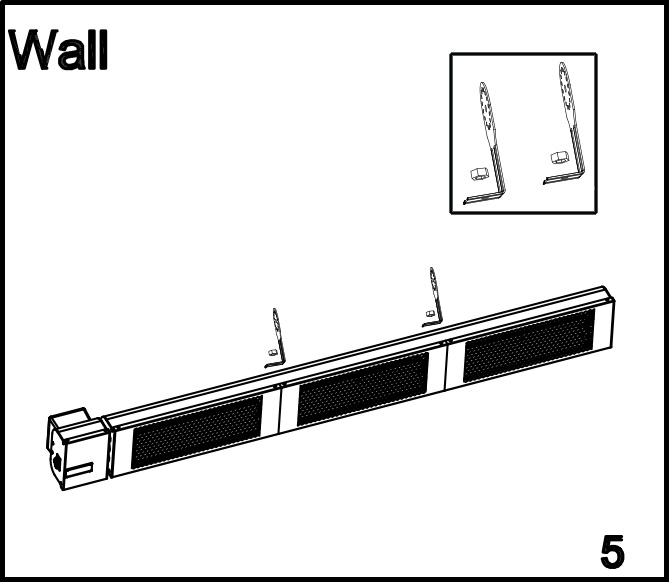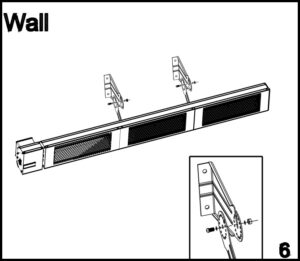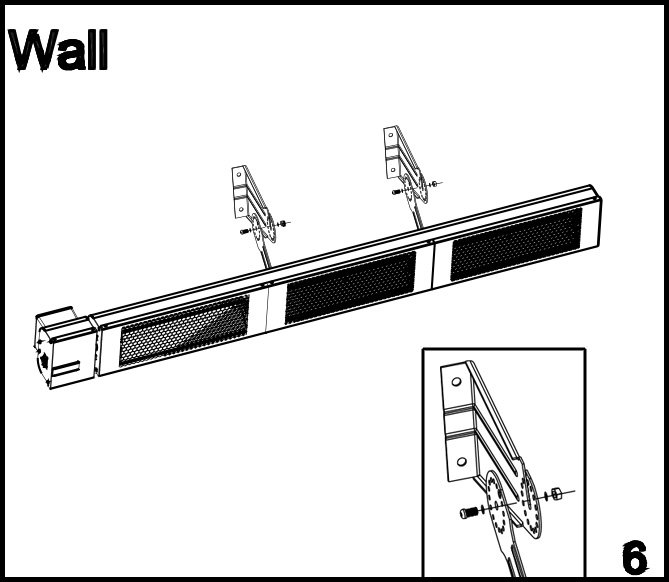 Ceiling, Wall or Chain-Mount
Smartwave Heaters were design with flexibility in mind. Not only do we include all of the tools needed to install, with the provided hardware and mounting options, selecting the best location to maximize comfort has never been easier. Quickly install on any wall,  directly to the ceiling, or it can be suspended from above over a table with chain, that easily attaches to the provided eye-nuts. (chain purchased separately).
"I just installed the 3-lamp unit by myself. It's over 5 feet long and I was able to do it, which is amazing. I've installed dozens of radiant heaters as a professional installer and always needed an extra set of hands to help, so the benefit is great with SmartWave."
– Ger. December 2022