Operation & Maintenance
Congratulations!
You are now the proud owner of a high quality zonal heating system entirely manufactured in Seattle, Washington U.S.A.
When you purchased this King Electric Heater you chose the finest type of heating system available. It will maintain a constant level of comfort, providing the exact temperature you want in each room.
Here are some helpful suggestions enabling you to get the most comfortable, efficient and safe operation from your King heating system. With proper care and maintenance this King heater should provide years of trouble-free service.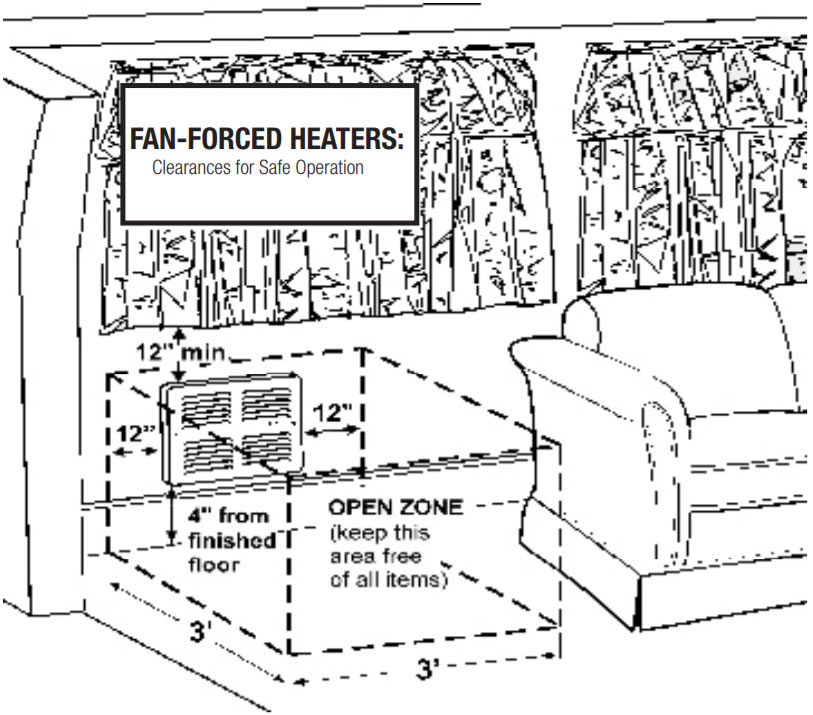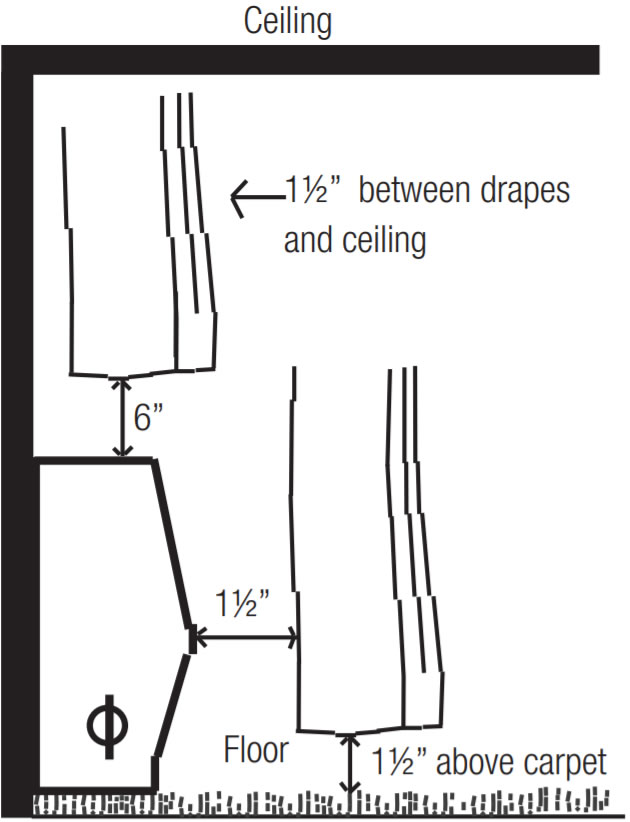 Before installation and use:
Use a vacuum cleaner or soft bristle brush to remove any dirt/debris that may be on the grill and heater element.
Carefully follow the clearances listed (see diagrams) for safe heater operation.
Verify the electrical power supply and heater voltage are the same. 240 and 120 Volt heaters are not interchange able. Reversing Voltage ratings voids any/all guarantees and warranties.
Zone Control (setting the thermostats):
Thermostat settings are a matter of personal preference. A few days of adjustments will help you determine the setting that is comfortable for you. Most people keep their living quarters at 68 to 72ºF (20 to 22ºC) and sleeping areas at 65ºF (18ºC). It is also wise to set living area thermostats back at night, but not below 60ºF (16ºC).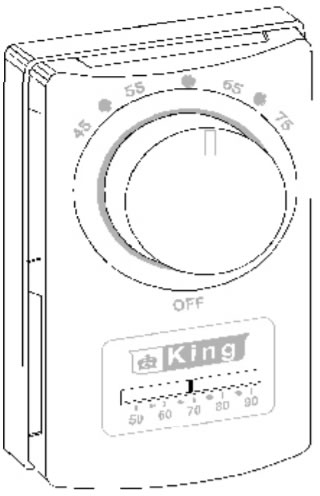 Temperature & cost relationship:
When setting your thermostat, you may want to consider the relative cost of various temperatures. The chart at left shows how much higher your heating bill may be if you like temperatures warmer than 70ºF (21ºC).
Taking care of your heating system:
At the start of each heating season clean and inspect each heater. It is extremely important to remember to turn off the power at the circuit breaker before attempting any installation, maintenance or repairs. Failure to do so may result in serious electrical shock, burns or possible death.
Remove the grill on fan heaters. Clean any dust or lint from inside the heater with a vacuum cleaner, compressed air or soft bristle brush. Check that the fan spins freely. Between 5-10 years you may want to upgrade your thermostat, as the sensing element may not be as accurate as when new. The most accurate thermostat is listed as an anticipated model.