WHAT IS THE IDEAL TEMPERATURE RISE?
IT DEPENDS ON THE HEATING APPLICATION.
TEMPERATURE RISE + ELECTRIC HEATERS
Simply put, Temperature Rise is the difference between outlet air temperature and inlet air temperature of a heater.
The temperature rise through a fan-driven electric heater depends on the output of the heater (kw), and the airflow through the heater (cfm) and is defined as:-
Temperature Rise (F) = Heater Size (kw) x 3193 / Air Volume (cfm)
For context, the temperature rise of a heater decreases as the air flow increases. See below for a comparison of 2 different 15kW heaters with different air flows:
Heater 1: A 15kw heater with an air volume of 825 cfm has a temperature rise of 58F.
15 x 3193 / 825 = 58F
Heater 2: A 15kw fan heater with an air volume of 1050 cfm has a temperature rise of 45F or 25% less temperature rise.
15 x 3193 / 1050 = 45F
Important Note: Both heaters are actually delivering 15kw of heat. But to the uninitiated because the outlet temperature is lower, the second heater appears less effective.
This is not the case as the full 15kw of heat is still being transferred into the surrounding air.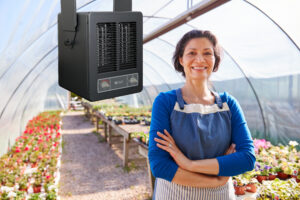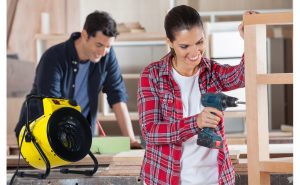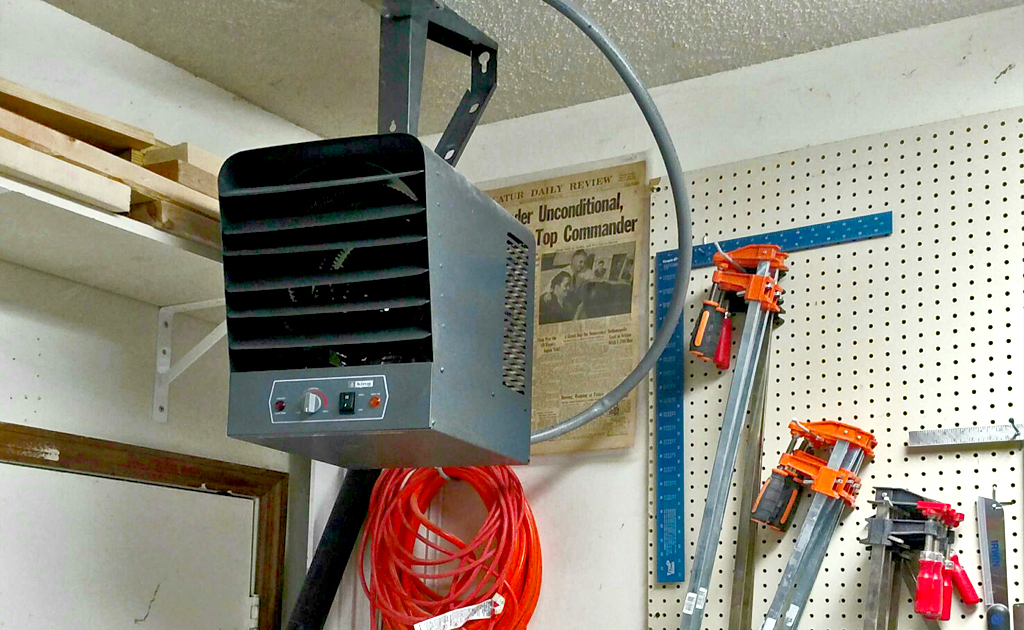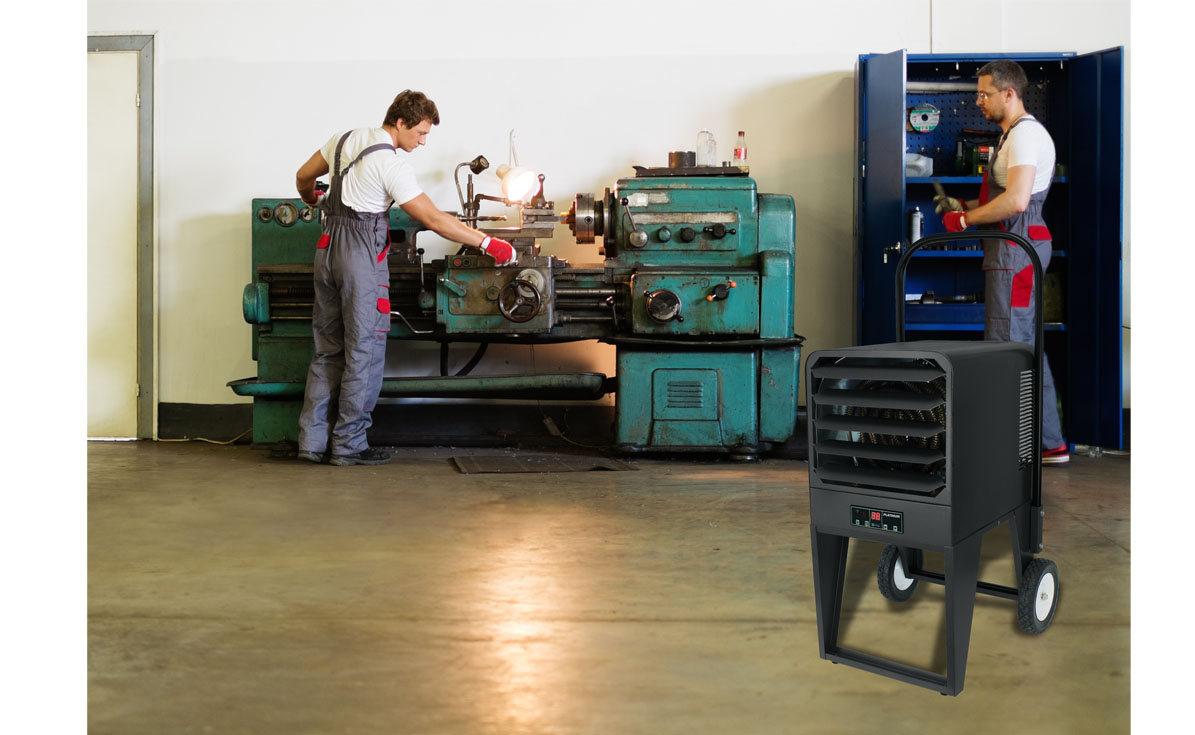 Do You Want a High or Low Temperature Rise?
To efficiently heat a room or building the air in it should pass through the heater several times per hour.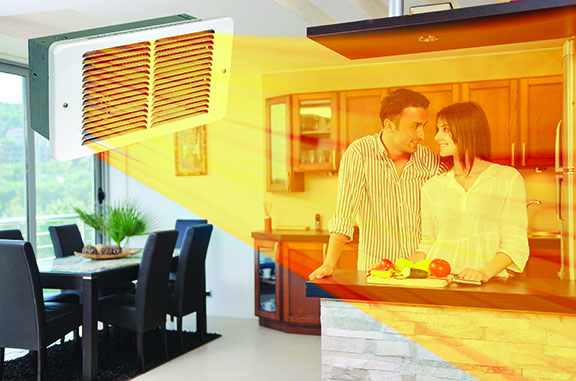 High Temperature Rise:
For Residential Room Heating, Workshops, and Spot Heating
Small fan-driven space heaters are designed to heat small areas, they have relatively low air throughput which results in high outlet temperatures. People standing immediately in front of them feel a stream of very warm air; this is possible because the heat does not have to spread over a wide area.
Choose a fan-driven heater with a high temperature rise and you will feel immediate comfort, as the air exiting the heater feels warm and inviting in the space.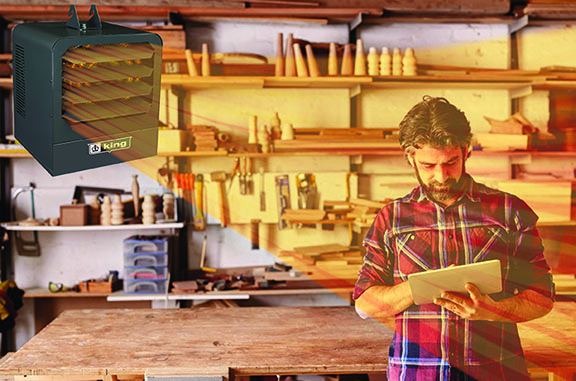 Low Temperature Rise:
For Commercial Applications, Large Open Areas, and Garages
In contrast large fan-driven unit heaters are designed to spread warmth over a large area, and to accomplish that, they have powerful fans which circulate large volumes of air. The result is for a given output they have a much lower outlet temperature. Users who do not understand the relationship between air volume and outlet temperature often mistakenly take this to mean the heater is not heating the space effectively, but that is not true. Because of the high CFM, the room air is exchanged more quickly and therefore warms the entire space over a shorter period of time.
Why does the outlet air sometimes feel cool?
When a person places their hand in front of a space heater they expect to feel warmth. However they will only do so when the air coming from the heater is above skin temperature.
Average human skin temperature is 89 to 93F so to feel warm the outlet temperature of a heater must be higher than 91F.
The outlet temperature of a fan heater is defined as:
Inlet Temperature (F) + Temperature Rise (F) = Outlet Temperature 
For our 15kW Example: 65F Inlet Temperature + 45F Temperature Rise = 110F Outlet Temperature 
Or
The same heater with an Inlet Temperature of 40F: 40F Inlet Temperature + 45F Temperature Rise = 85F Outlet Temperature