Have You Been Troubled By Slow Drying Joint Compound?
Clean Electric Heaters are an ideal solution to speed up drying joint compound in cold weather.
If you hang sheetrock for a living you no doubt have been troubled by slow drying joint compound. Many factors can contribute to slow drying joint compound, including temperature and moisture. It seems a heavily debated issue, so what is the best method to control the building's environment for optimal drying?
What are the ideal conditions?
The ideal environmental conditions for drying joint compound are a temperature range of 65 degrees to 80 degrees Fahrenheit and a relative humidity between 20 to 40 percent. The working space should be conditioned for a few days prior to the application of the joint compound, ideally with a warm, gentle breeze flowing through the area to remove excess humidity. At 70 degrees Fahrenheit and an RH of 30, joint compound under tape in a ventilated room will dry in approximately 12 hours. In that environment, you can walk away from a job at 3 p.m., and by 7 a.m. the following morning, the joint compound will be dry.
Drying Joint Compound with Electric Heaters.
Uncomplicated to use and easy to move, the simple cord and (typically) plug design means you can take the heater with you from location to location, giving you the flexibility of delivering Clean, Dry Air with No Emissions exactly where you need it, when you need it.  
Clean Electric Heaters are an ideal solution to speed up drying joint compound in cold weather.  Electric Heaters provide a specific level of heat during cold weather, and because electricity is totally dry do not add humidity to the air and do not require ventilation of hazardous fumes. Traditional methods often used were direct fired/open flame heaters that can create a harmful buildup of both carbon monoxide and carbon dioxide fumes and increase humidity levels. Carbon monoxide poisoning occurs from exposure to these gases in enclosed spaces, creating extreme hazards for all tradespeople. Adequate ventilation with fresh air must be provided to avoid this condition.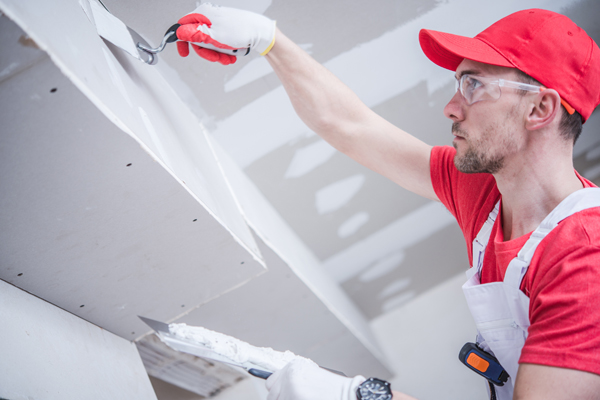 At at working temperature 70 degrees Fahrenheit and an RH of 30, joint compound under tape in a ventilated room will dry in approximately 12 hours.
Finish the job at 3 p.m., and by 7 a.m. the following morning, the joint compound will be dry.
How To Create Ideal Environmental Conditions
Warm, dry, and breezy environmental conditions are not the norm for extended periods in much of North America – much less a construction site. A typical October day in Seattle, for example, has an average temperature of 46 degrees Fahrenheit and an afternoon RH of 70 to 80 percent. In such conditions, a coat of joint compound will take at least two days to completely dry. Make the work space colder or more humid, and the compound installed on Monday morning may still be wet on Friday afternoon. Moreover, cold and damp weather also can cause the edges of gypsum board to soften if wet joint compound is permitted to sit on the face of the board for an extended period of time.
Therefore, artificial heat and with the increased ventilation are often needed to create an environment conducive to the drying of joint compound. But in adding heat to an environment, one must be judicious and cautious. Excess heat can negatively affect the ability of the joint tape to bond to the face of the gypsum board. It also can cause joint compound to dry so fast that it shrinks excessively – remember, it shrinks some under optimum conditions-and it can cause cracks to form at the edge of the tape. By maintaining the room temperature between 65 – 80 degrees these issues can be avoided.
Also important is to not allow heaters to blow directly onto surfaces that are drying. While you want the room warm, dry, and ventilated there are limits; you want to improve the environment, but you don't want to take it to an extreme level. Creating a scalding hot or windy environment may put you in a worse position than the environment you originally encountered.
You want a constant, gentle circulation of reasonably warm air to permit the joint compound to dry gradually.
How much heat do I need? Target Temperature range of 65 degrees to 80 degrees Fahrenheit
Depending on the insulation value of the space, electric heaters typically require between 5 watts  – 15 watts per square foot. King offers many electric industrial portables that can plug directly into oven and dryer receptacle. Make sure to verify the plug configuration used is compatible with whatever your source power is compatible with.
Follow the below 4 steps to calculate the optimal heater size in watts per square foot.
Step 1. Select the heating zone your space is located in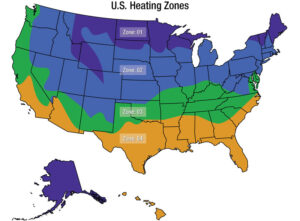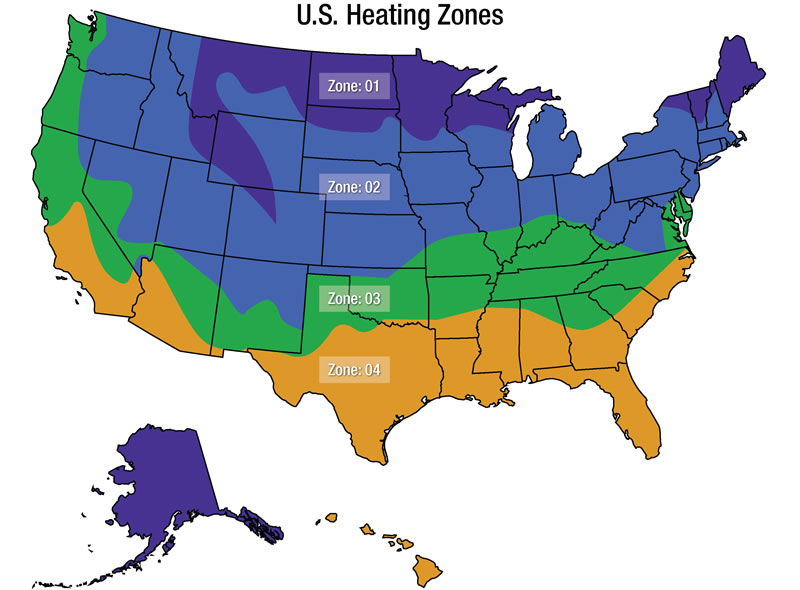 Step 2. Select the insulation values that best describes insulation used in your space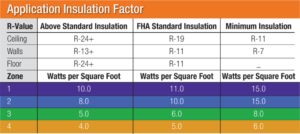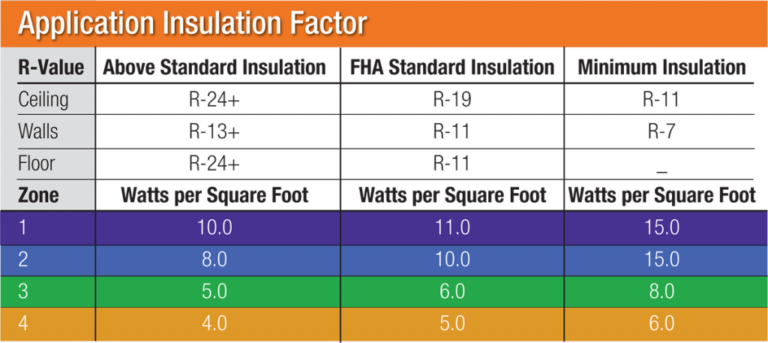 * Insulation is rated for a specific R-Value, the industry standards for effectiveness.
Step 3. Multiply length x width of your space to calculate total square feet.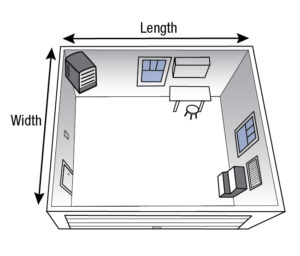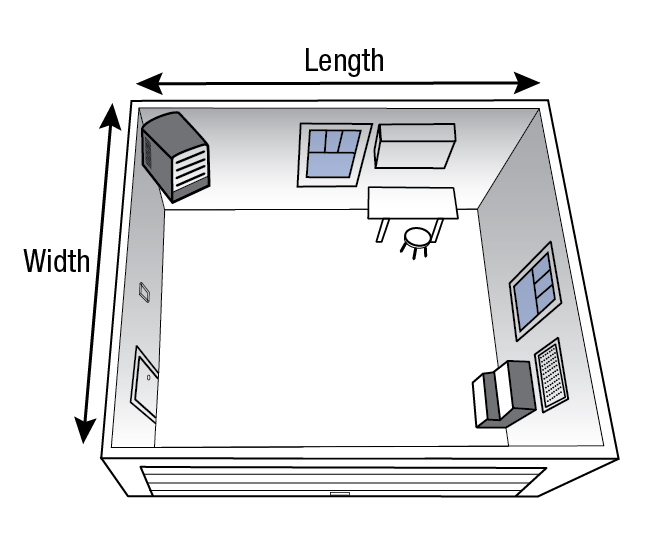 Example 20' L x 10' W = 200 square feet
Step 4. Calculate the wattage requirement of the heater.
Multiple the total square feet by the watts per sqft based on the heating zone and your estimated insulation values (shown in the chart in step 2) to determine the correct wattage needed to heat your space. Select the Industrial Portable heater closest to this wattage.
Example: Zone 2, FHA Standard Insulation = 8 Watts per Sq Ft
8W per SqFt x 200 Square Feet = 1,600 Watts Required
Increase Air Circulation
The length of time it takes for mud to dry decreases when air is moving around the room rather than staying still. If it is not overly humid outside, open up the windows to circulate the air. However, if it is humid, avoid letting that humidity in, as it can actually slow the drying time. Set up fans in the room to get the air moving, whether or not you are able to open the windows.