IF YOU HAVE MOVED INTO A NEW HOUSE OR APARTMENT WITH HOOT ALREADY INSTALLED
Error message when pairing my device, now what?
If  you have moved into a new house or apartment with a HOOT already installed and it may have been setup by a previous tenant, and during setup you received the below error message when pairing follow these steps to resolve the issue.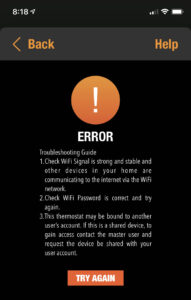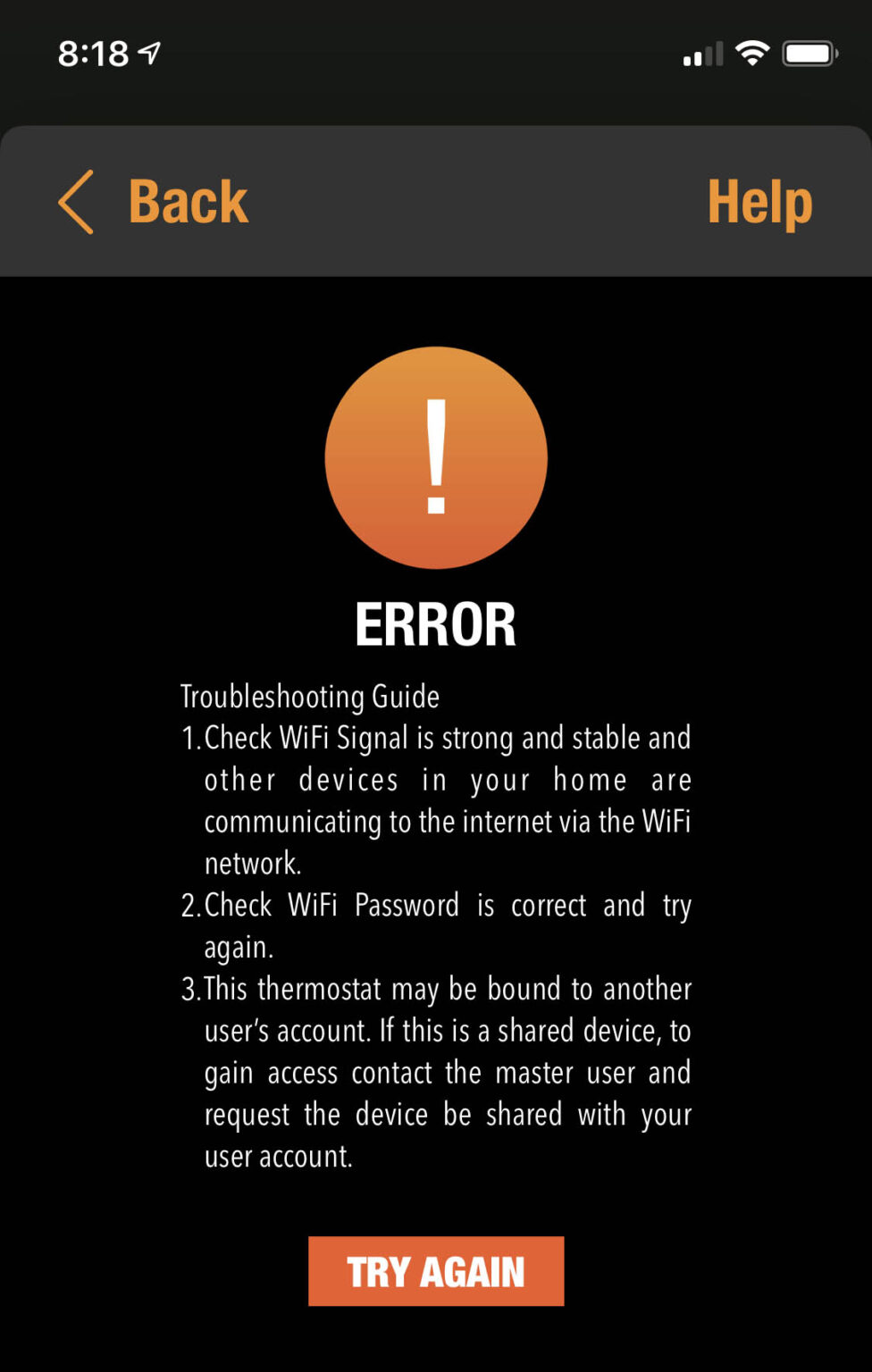 If there is a chance this stat has been installed before it may be bound to the old user's account. To do a Factory Reset, resetting back to factory default settings, which will erase all user data and remove the stat from another account, follow the below steps.