Can I Mount Hoot Horizontally?
Warning: The installation of high voltage equipment should be performed by a qualified electrician. Please ensure that you comply with local electrical codes and regulations. Improper installation can lead to device failure and even cause a fire. Damage to thermostat due to improper installation is not covered under warranty. 
Hoot Wifi is compatible with 120V, 208V and 240V Line Voltage Electric Heaters
Install Hoot with Confidence
Tools you will need:
Flat-head screwdriver
Phillips-head screwdriver
Wire stripper [optional]
Pliers [optional]
You will also need to download the Hoot Wifi app:
Let us guide you through each step.
Download the Installation Manual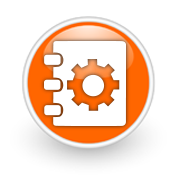 Wiring Diagrams
Do I have 120V or 240V?
120V Wiring Instructions
240V Wiring Instructions
Setting up Hoot
2 – Using a Wire Nut
 Troubleshooting
Common questions and answers to installation troubleshooting