FOR A SHARED THERMOSTAT
Error message when pairing my device, now what?
If  you are trying to connect to a shared Hoot thermostat that has already been setup by the first user (master user) and received the below error message when pairing follow these steps to resolve the issue.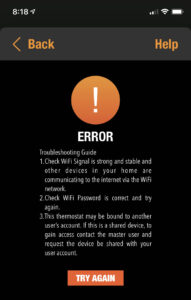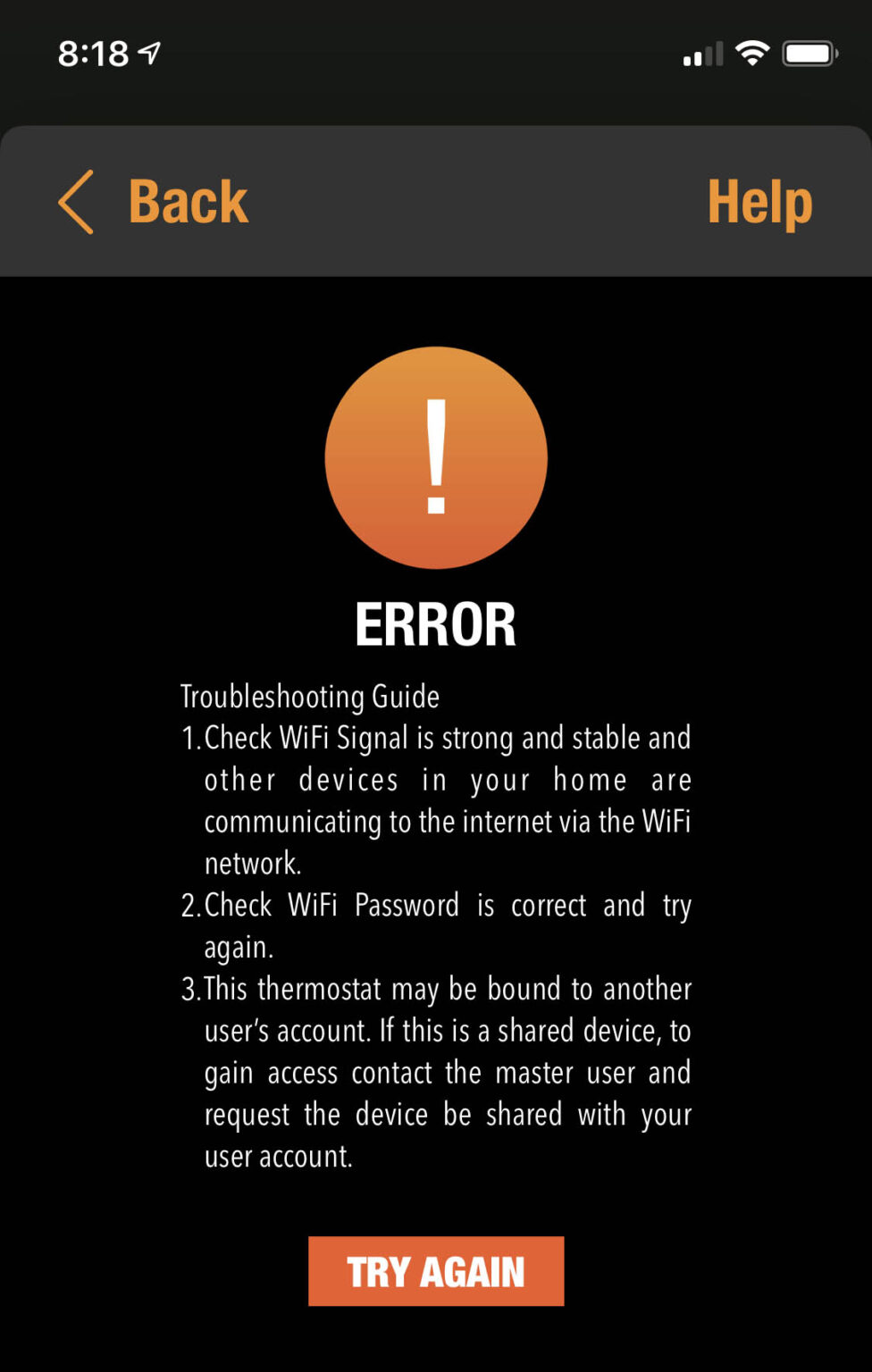 A shared thermostat only needs to be setup and paired once. The first user becomes the master user and must grant access to any additional users they would like to share the device with.
If this is a shared thermostat meaning someone has already set it up and you are the second user that is trying to access it, you will need to contact the master user to grant you access to connect to this thermostat. For information on how they would grant you access, click here.