COVID-19 CAN BE INACTIVATED BY HIGH TEMPERATURE EXPOSURE*
USING PORTABLE HEATERS TO FIGHT COVID-19
*According to the CDC, generally coronaviruses survive for shorter periods of time at higher temperatures than in cooler environments. With limited direct data currently available for this COVID-19 virus, the CDC has yet to confirm a temperature-based cutoff for inactivation, but a team of researchers unveiled the results of a new study on March 19th, 2020 that looked at how temperature may affect the transmission of COVID-19, the illness caused by the new coronavirus.
According to the researchers' findings, "High temperature significantly reduce the transmission of COVID-19." An increase of just one degree Celsius substantially lowers the virus's transmission, according to the data analyzed by the researchers. [1]
This data corroborates finding by previous researchers who have studied the effects of temperature on SARs, MERs and other strains of coronaviruses. Numerous studies have demonstrated the effective rate of high temperatures in inactivating these viruses. Some of these tests are highlighted below.
"Generally, as temperatures rises, virus survival decreases. Maintaining temperatures above 140F for more than 60 minutes will usually inactivate most viruses." – National Institute of Health [2]
"Our experiments showed that heat treatment of SARS-CoV for 45 min at 167F resulted in inactivation of the virus." – Journal of Virological Methods [3]
"Human coronaviruses can remain infectious on inanimate surfaces at room temperature for up to 9 days.  At a temperature of 86F or more the duration of persistence is shorter." – Journal Of Hospital Infection [4]
PORTABLE ELECTRIC HEAT: A DIY SOLUTION
After first learning of his innovative work in a Fast Company article published 3/18/20 [5], King Electric reached out to Professor Hongxi Yin, the InCEES associate professor at the International Center for Energy, Environment and Sustainability (InCEES) at Washington University in St. Louis to see what advice he had for everyday Americans. Professor Yin is passionate about fighting Covid-19 through high-temperature sterilization and has spent countless hours studying the impact a building's HVAC system has on the spread of viruses, like Covid-19. Yin's team team is currently working on a "high-temperature sterilization system" that works to kill the airborne virus—which manifests as an attack on human respiratory systems—before it has the chance to land on surfaces and infect people. "COVID-19 is different because it stays in the air for hours. The only way [to solve this] is to kill the germ before it gets outside."
While his efforts are not complex in nature, they are out of the reach of everyday home owners who typically do not have access to such sophisticated equipment to retrofit their HVAC systems.
Yin suggests that ordinary Americans do have an immediate way to mitigate the risk. According to Professor Yin, "A small portable electrical heater can be one of the most effective, affordable, and clean solutions to fight COVID-19. The COVID-19 virus can be inactivated instantly on high-temperature surfaces, like the hot wire of an electrical heater. For instance, I use a small KING electrical heater (15 years old product) at home to kill the indoor virus. For a regular bedroom, a small electrical heater can make the number of microorganisms to absolute zero in a few hours. This strategy can help the senior homes instantly!!!"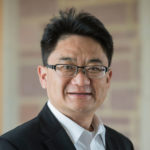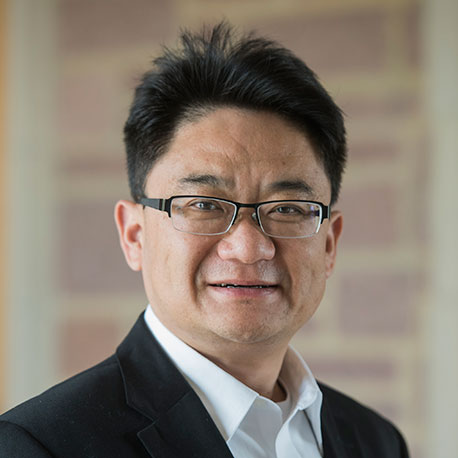 Professor Hongxi Yin: International Center for Energy, Environment and Sustainability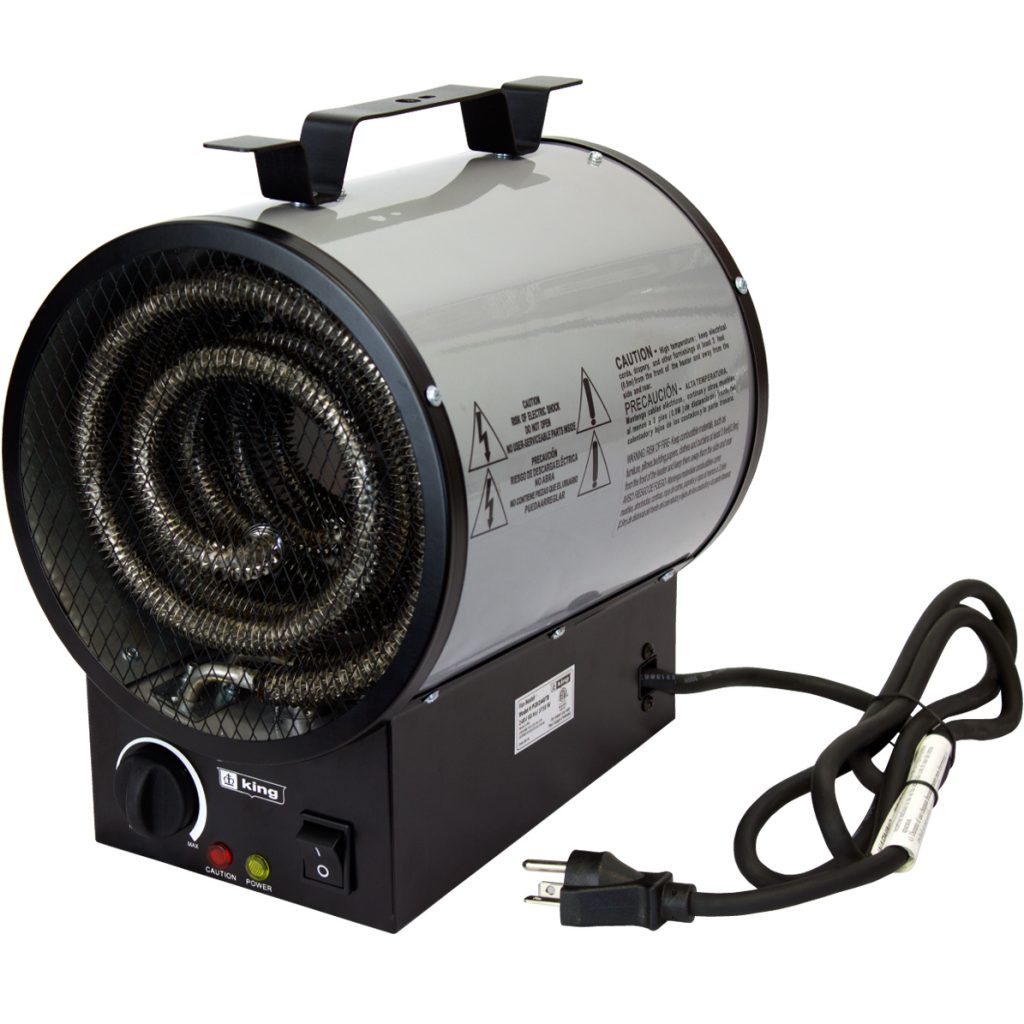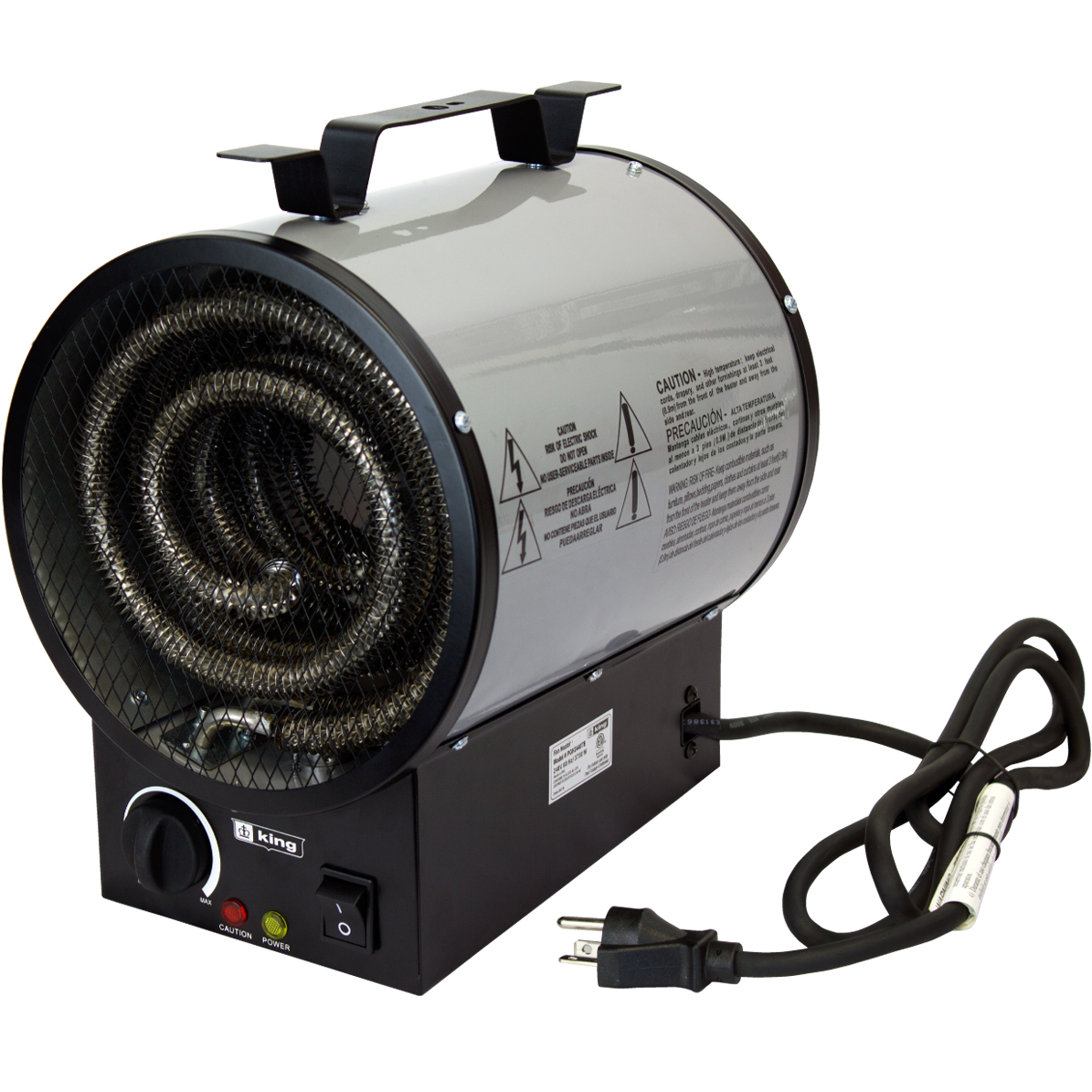 Portable Heaters Are Easy. Simply Plug-In and The Process Starts.
"For a regular bedroom, a small electric heater can make the number of microorganisms to absolute zero in a few hours."
"You don't need to panic, what you need to do is buy space heaters and turn them on and keep them running for hours in the home and your room could be close to having zero virus in the air. It'll kill the germs on the surfaces and fix the air flow." – Published by Fast Company, 3.18.20 [5]
Professor Yin, Ph.D.
InCEES Associate Professor
Washington University in St. Louis
WHY USE A PORTABLE HEATER?
Why use a portable heater rather than retrofit a home's HVAC system? The architecture of a home is generally inflexible. Rerouting the airflow of complete HVAC systems isn't always realistic, but supplementing them with portable heaters that can help purify the air inside of buildings before it gets expelled into the larger environment is. Based on their research, Yin's team believes that the system will be able to deactivate 99.999% of COVID-19 in a mere few hours. "The higher temperature, the faster it kills . . . it's a very simple concept," says Yin.
Warning: King Electric heaters should only be used per manufacturer's recommendations and within the normal temperature ranges as designed and specified by the product.